Ford Focus Owners Manual: Child seats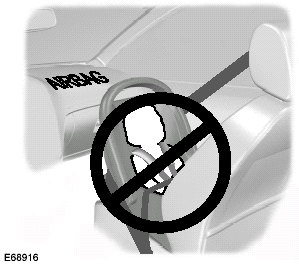 WARNINGS:
Secure children that are less than 150 centimetres tall or less than 12 years of age in a suitable, approved child restraint, in the rear seat.
Original text according to ECE R94.01: Extreme Hazard! Do not use a rearward facing child restraint on a seat protected by an air bag in front of it! Read and follow the manufacturer's instructions when you are fitting a child restraint.
Do not modify child restraints in any way.
Do not hold a child on your lap when the vehicle is moving.
Do not leave unattended children in your vehicle.
If your vehicle has been involved in an accident, have the child restraints checked by properly trained technicians.
Note: Mandatory use of child restraints varies from country to country.
Only child restraints certified to ECE-R44.03 (or later) have been tested and approved for use in your vehicle. A choice of these are available from your Dealer.
Child restraints for different mass groups
Use the correct child restraint as follows: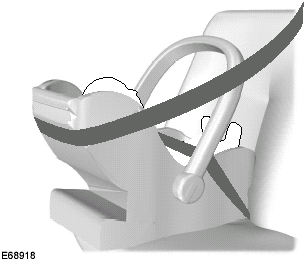 Baby safety seat
Secure children that weigh less than 13 kilograms in a rearward facing baby safety seat (Group 0+) in the rear seat.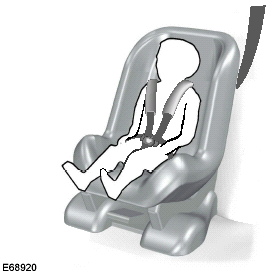 Child safety seat
Secure children that weigh between 13 and 18 kilograms in a child safety seat (Group 1) in the rear seat.