Ford Focus Owners Manual: General information
WARNING:
Do not operate the information display controls when the vehicle is moving.
Note: The information display will remain on for several minutes after you switch off the ignition.
Various systems on your vehicle can be controlled using the multi-function lever on the steering column. Corresponding information is displayed in the information display.
For detailed instructions on navigation, refer to the appropriate manual.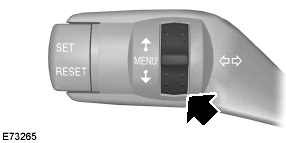 Controls
Use the rotary control:
Type 2 and 3
• to scroll through the trip computer displays.
• to scroll through and highlight the options within a menu.
Note: To scroll automatically, hold the rotary control in the upward or downward position.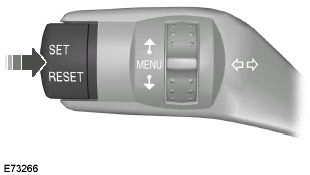 Press the SET/RESET button to:
• enter the main menu from the trip computer displays.
• enter a sub-menu.
• exit a menu.
• choose and confirm a setting.
Note: If the chimes are activated, a short tone will sound each time the button is pressed.
Menu structure