Ford Focus Owners Manual: Cargo nets
Cargo retention net
To install the cargo retention net cassette:
Remove the luggage cover.
Push the sliders on the cassette towards each other and insert the telescopic bar into the holes on the sidewall behind the rear seatbacks.
Ensure that the end caps with the anti-rotation pin are correctly fitted in the side trim.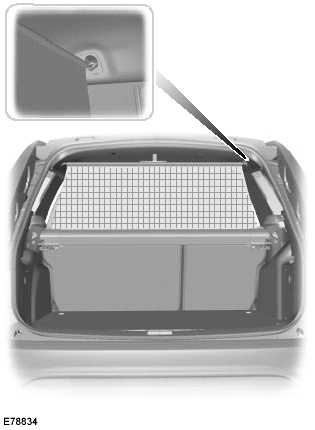 Pull up the net and insert the ends of the bar into the retainers on the roof.
Ensure that the bar is pushed forwards into the narrow section of the retainers.
WARNING:
After installing the cassette, press the front edge of the luggage cover back down into its original position (forwards) to prevent vision out of the rear screen being obscured.
Reinstall the luggage cover.
Remove in the reverse order.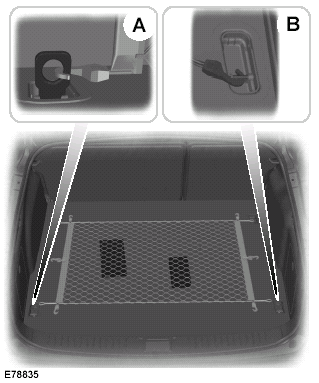 Cargo net
With retaining rings A Without retaining rings B
The cargo net can be used to prevent objects sliding around.
Attach the hooks at each corner of the net to the four retaining points on the load floor.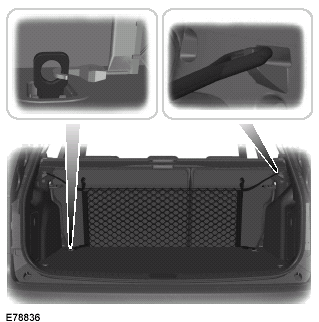 Note: Access to the net is possible from the rear seats by folding back the front of the luggage cover.
The net can also be hung on the sidewalls.
Fold the net in half and press together the Velcro strips on the sides of the net.
Attach the loops at the top of the net to the hooks on the sidewall and the hooks at the bottom to the retaining points on the floor.